Search Engine Optimization (SEO) Services
Search engines are the gatekeepers of online visibility. Navigating the intricate pathways of their algorithms demands expertise. At PageRank Kings, we don't just simplify SEO — we elevate it. Drawing from extensive research, ethical practices, and a pulse on the industry's heartbeat, we're your beacon to the pinnacle of search results.
Search Engine Optimization (SEO) Services | PageRank Kings
---
Unlock Your Website's Potential with SEO
Drive targeted traffic, improve rankings, and amplify online visibility with our bespoke SEO solutions.


---
Key Benefits of SEO
---
Organic Traffic Surge: Engage visitors who are actively searching for your offerings.


Brand Authority: A top rank isn't just visibility; it's a vote of confidence in your brand.


User Experience Mastery: A well-optimized site translates to a seamless user journey, fostering conversions.


Economical Marketing: Experience lasting ROI with organic visibility and smart capitalization on your digital assets.



---
Our Comprehensive SEO Suite
---
Keyword Insight: Dive deep to fish out impactful keywords that resonate with your audience's needs.


On-Page Mastery: From metadata to content nuance — we fine-tune every element.


Link Building Excellence: Craft a robust backlink profile with authoritative and relevant links.


Technical SEO Expertise: Ensure seamless site crawlability and indexation for optimal visibility.


Local SEO Brilliance: Dominate local searches and make your brand the go-to choice in your vicinity.


Content Strategy Blueprint: Author content that speaks to your audience, optimized for search engines, and crafted for engagement.


Analytics & Insight: Harness data to continually refine, adapt, and grow.



---
Client Success Story: BISTRO BUDDY
---
Unveiling a Culinary Success Through Strategic SEO
From the time of website launch in February 1st, Bistro Buddy experienced an exponential growth in its online visibility. Through our advanced SEO strategies, the website's reach skyrocketed in Google Search, demonstrating the potent impact of our tailored optimization techniques.
---
SEO Impact Timeline:
February 1st: Website launch.
March 1st: Achieved 500 clicks.
April 1st: Remarkable jump to 8K clicks.
May 1st: Ascended to a whopping 25K clicks.
---
Key Milestones:
🚀 Quick Start: Within days post-launch, we achieved 450 clicks on February 28.
📈 Consistent Growth: The website consistently saw growth, reaching 9K clicks by May 4.
💥 Peak Performance: By May 27, we reached our highest milestone yet, with 25K clicks in 28 days.
---
Visual Chart: (This is out Google Search showcasing the increase in clicks from February to May, with each month plotted to show the growth trajectory.)
---
The consistent and rapid growth Bistro Buddy experienced is a testament to our SEO expertise. Let us help your brand unlock similar success!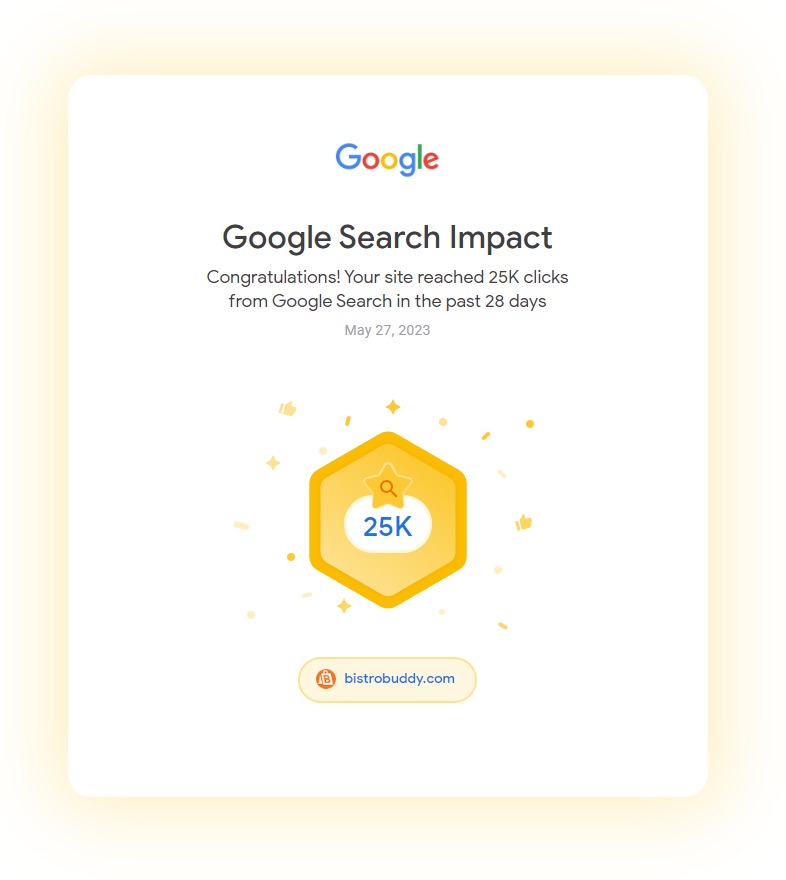 ---
State-of-the-Art SEO Tools
Leverage cutting-edge tools that power our strategies:
SEMrush and Ahrefs: Dive into competitive analysis and keyword exploration.
Google Suite: Harness Analytics for performance, and Search Console for insights and site health.
Screaming Frog: Unearth technical insights with comprehensive SEO audits.
---
Elevate with PageRank Kings
Embarking on an SEO journey? Let PageRank Kings be your compass in the digital expanse. Reach out and craft a tailored SEO strategy designed for your unique business vision.

From a young age, creativity and innovation directed my path. This zeal led me to master the culinary arts, where I honed my skills as a chef. Today, as a Renaissance entrepreneur, I navigate the realms of business, technology, and community leadership. With expertise in website and app development, I sculpt digital artistry that resonates with users and drives engagement. As a marketer, I merge art with strategy, and my passion for Search Engine Optimization has attracted trillions of clicks, testament to my proficiency. My creative flair spans beyond the digital sphere, manifesting in photography and videography, capturing moments and narratives. In sales, I drive success with persuasive techniques, and as an event organizer and promoter, I draw large crowds and turn visions into realities. I offer nuanced insights as a consultant and fervently champion green and local business initiatives, emphasizing sustainability. A problem-solver at heart, I'm a proponent of automation and data-informed decisions. Above all, I serve as a community leader, kindling inspiration and effecting positive change.